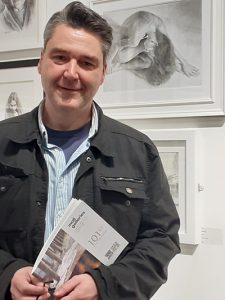 Exhibiting with The Society of Graphic Fine Art at The Mall Galleries, London
David Dare is an artist and illustrator based in North Devon
London born and educated in the U.K. and Southern Africa, David studied at the Johannesburg School of Arts and went on to study Graphic Art. After working freelance in the world of commercial art, and having travelled and painted in various parts of the world, he decided to settle in North Devon.
David has a deep interest in capturing the human form in graphite and pencil, from portraits to poses. The inspiration for his watercolour paintings is partly derived from the ancient buildings, natural beauty of the landscape and the rugged coastline of North Devon and Cornwall. Although David's paintings are all unique originals, fine art prints are available of selected images, please contact David for details of available fine art prints and where to acquire them.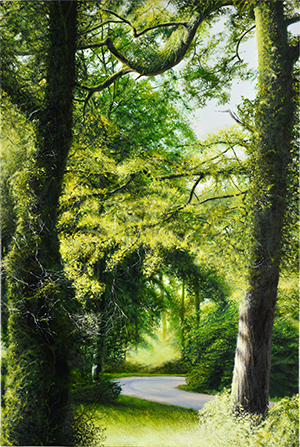 Original Works and Prints
David's work is mostly executed in watercolour and graphite with the additional use of acrylics and combine the sharp detail of illustrative and graphic effects with a contrast of hard light and deep shadow. David's original paintings and prints are for sale, either direct from the artist or from various galleries and exhibitions and David is more than happy to undertake private commissions.
David is a member of North Devon Arts and assoc member of Westward Ho! & Bideford Art Society.